Opening: Saturday 5 October, 2019 from 6 pm
Dates: 9 October 2019 – 30 November 2019
Location: VisionQuesT 4rosso
Piazza Invrea 4 r, 16123 Genova
+39 010 2464203 – +39 335  6195394
Gallery Hrs: dal martedì al sabato 15.00 – 19.00 e su appuntamento
Info: info@visionquest.it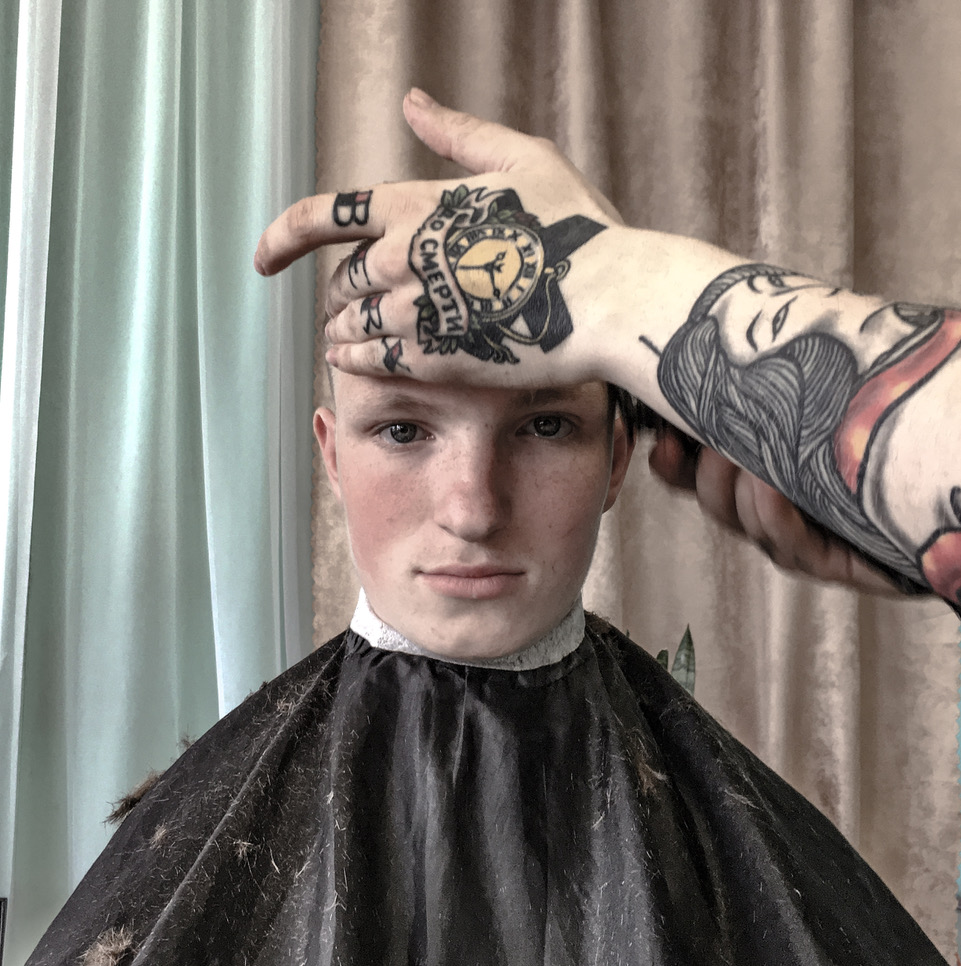 They are not just "social photographs" as many people see them, they are my personal encounters and scenes. Every added picture is like another chapter in my own history. 
And when I get asked why I go after "life's unpleasant side," I reply: "Because I am part of it". Dmitry Markov, 2017
VisionQuesT 4rosso contemporary photography is pleased to start the  2019-2020 Season by presenting for the first time in Italy #DRAFT #RUSSIA by Dmitry MARKOV.
Markov was born in 1982 in  Pušhkin, a small town near Saint Petersbourg, he is a photographer, social worker, journalist and has worked as a volunteer in the Pskov region in a boarding school for mentally disabled children, as well as a tutor in the children's village Fedkovo .
Photography comes late in his life but has since become a partner, a daily companion, a point of reference throughout his life made up of ups and downs.
All the images on show are Markov's continuous documentation of the everyday life in the Russian provinces: through these images Markov weaves a narrative of human vulnerability, dependence, candor and pathos. His constant flow of images become a mirror for the under-represented populations in Russia.
He is a man who makes conscious use of photography: to serve as a witness, certainly, but also for his own sake. He is honest enough to share with us his contradictions and weaknesses. He gazes at the world, trying to find his own place within it and, through the powerfulness of his images, succeeds in drawing us into his story. The people he photographs instantly become part of his own story, of his family. He looks at them as he looks at himself, with no condescension and nor moral judgement. He documents his life as a "child of his time" by sharing on Instagram all the pictures he takes on his smartphone. His openness and lack of moralizing about a complicated topic –the lives of people who, for assorted reasons, have found themselves side-lined or marginalised– is admirable. This project is from there, from Russia's collective past, with its shared joys and difficulties. We might all have been in the same position as the heroes in this book. Some people are just luckier than others.
Only a loner, with his fascinating daily pictures posted on Instagram, can create such a self-portrait, built up over time, and search for himself through the presence of others. He recently reached 400 000 followers on Instagram and is followed by 30 000 people on his facebook page : Dmitry Markov became a media.
The first book by Dmitry Markov, the Russian photographer and social worker, is devoted to provincial sketches and social subjects. The heroes of the book are ordinary people from the Russian provinces. The book arouses interest, respect and a sense of helplessness to some degree. The extreme experiences in the author's life are honestly documented, through text and photos.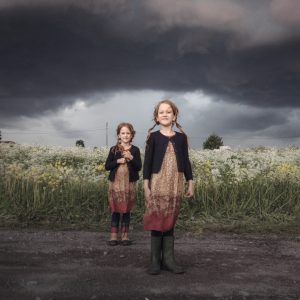 Christian Caujolle* writes:
They are calm photographs in a tormented world, with sweet colors, in an almost pastel chromatic range, without any strident effect, in that balance of form that looks at things and people in the face. Where Markov assesses each time if it is appropriate to get closer to those people who are never really subjects or models.
 A  ductile poetic, without effects or mannerisms, which does not cultivate a style but breaths a kind of evidence, a correspondence between the scene that is taking place and the photographer who looks at it and frames it. And above all an empathy for the characters, who end up constituting a strange form of family, difficult to understand, but at the same time fragile and present. A family with faces that seem to be known, with bodies that express themselves and make up the space that acts as a backdrop. Image after image, the idea of a free gaze cames through, respectful towards those who are photographed, through the choice of frames that are never aggressive and that, in a balanced way, insert this whole world in Markov's universe. All of this is possible only thanks to his path and his life choices.
*Christian Caujolle was Photo Editor of  Libération, and is the founder and director of the Agence VU and  the Festival Photo Phnom Penh.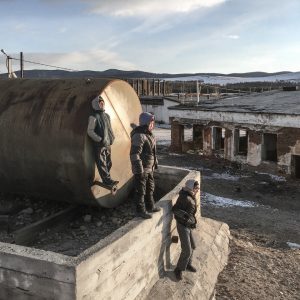 Technical Information
Printed on ChromaLuxe® aluminum
cm 30×30 Edition of 10
cm 50×50 Edizioni of 10
Biogaphy
Dmitry Markov was born in 1982 in Pushkin, a small town near Moscow (USSR).
Photographer, social worker, journalist, Dmitry worked as a volunteer in the Pskov region in a boarding school for mentally disabled children, as well as a tutor in the children's village Fedkovo (Pskov charitable organization Rostok). Owner of the Silver Camera Grand Prix  and PhotoPhilanthropy Activist Award, Dmitry Markov started the account in Instagram as an experiment, without any photographic claims. Everything changed when  he participated in the Burn Diary's project, for which he captured the daily life of Pskov (Russia).
In 2015, Dmitry Markov received a grant from Getty Images and Instagram, provided to photographers working in the field of documentary photography. In 2016 he became the first Russian participant in the Apple's Taken on the iPhone campaign. His first book #Draft #Russia was published by Treemedia Editions  in 2018. He was part of the  2018 exhibition HOPE at the Manuel Rivera-Ortiz Foundation in France,  Markov was exhibited by Agnès b. at PARIS PHOTO 2018 (and 2019) and in her gallery in Manhattan early 2019.
Dmitry Markov Instagram https://www.instagram.com/dcim.ru