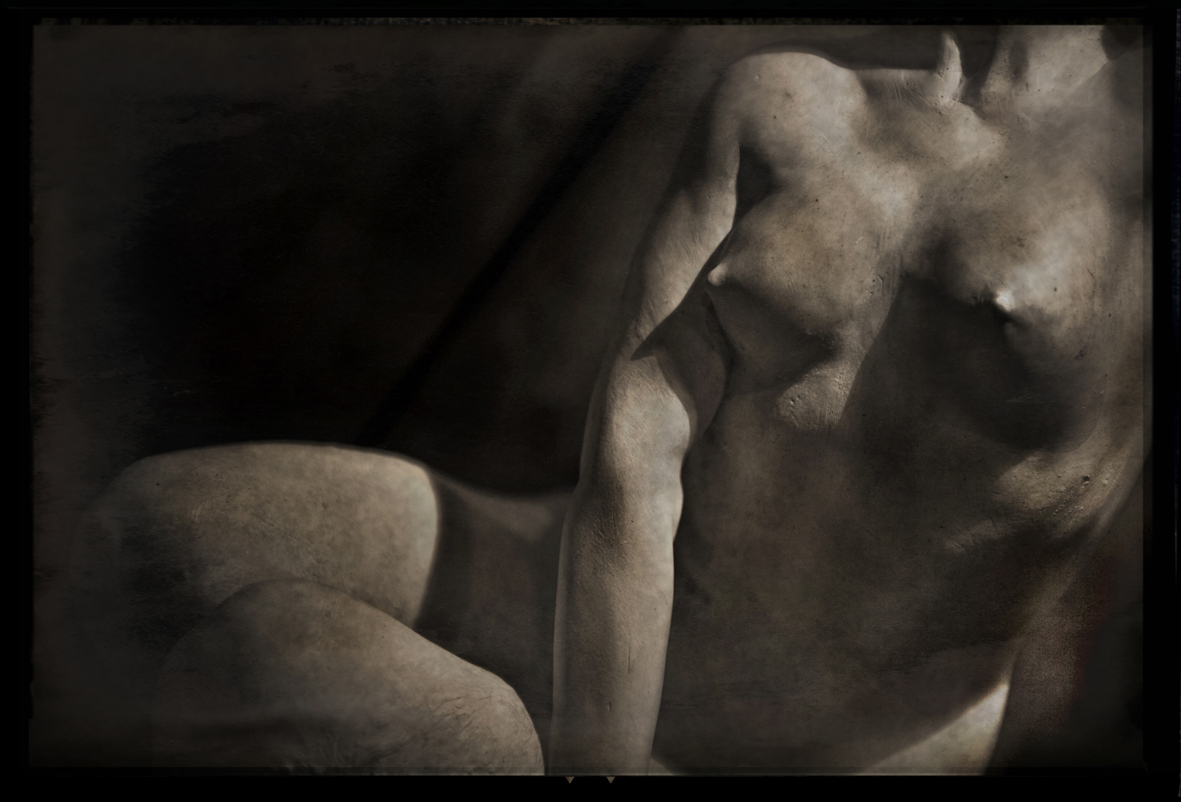 Opening: Monday 10 June, 2019 from 6 pm
Duration: 11 June  –  14 September, 2019
Location: Vision Quest 4 rosso
Piazza Invrea 4r, 16123 Genova, Italy
+39 010 2464203 – +39 335  6195394
Hours: from Tuesday to Saturday 3 pm – 7 pm, and by appointment
Information: info@visionquest.it
The artist will attend the Opening Reception.
Once again limb-loosening Eros makes me tremble,
the bitter-sweet, irresistible creature.
Sappho
EROS is the series of photographic works that belong to the project started by Cattani a few years ago on the Places of Art. A work commissioned at the beginning, which led him to work in museums like the Louvre, the Musée Rodin, the Vatican Museums, the Canoviana, and discover not only places full of stratified masterpieces, but also fascinating containers drenched with emotions and physicality.
Over and over a hand, a face, a breast become details of a living, vital and physical presence, bodies that speak and communicate, becoming unconscious actors in a contemporary show that goes on stage through the lens of the camera.
Cattani, by reinventing carnal figures, captures in every single image, the double movement of  time in sculpture and photography; gestures and bodies sometimes hidden and sometimes illuminated, follow one onother in a continuous play of light and shadows, in an erotic ensemble of bodies that still yearn to live, caress, embrace, walk, dance and make their voices heard.
Benedetta Donato writes in the book that accompanies the exhibition:
[…] Cattani's photographs reveal unknown aspects and features, because they go beyond the object itself; de-contextualised from the immobility in which they are historically enclosed by time an the materia prima, these figures represent living and complex elements endowed with dynamic memories, revealing themselves as pulsating, changeable, carnal subjects.
EROS gathers  years of a passionate investigation and a fascinating journey into the universe of sculpture; Cattani has been able to intercept and shape those dark and hidden aspects of desire, which are finally revealed, thanks to a gaze capable of capturing instincts and impulses, no longer confined to the fixed and definitively forged material, but now belonging to reality, to the sphere of emotions, because they have become unmistakably evident, as figures of strong visual impact, like vigorous bodies, endowed with deep vitality.[…]
Technical Information:
Pigment Prints on Hahnemühle Baryta Fine Art
cm 100 x 75 or cm 100 x 100 on dibond and frame – Edition of 3 + 2 a.p.
cm 26 x 14 or cm 26 x 26 on glass and frame – Edition of 5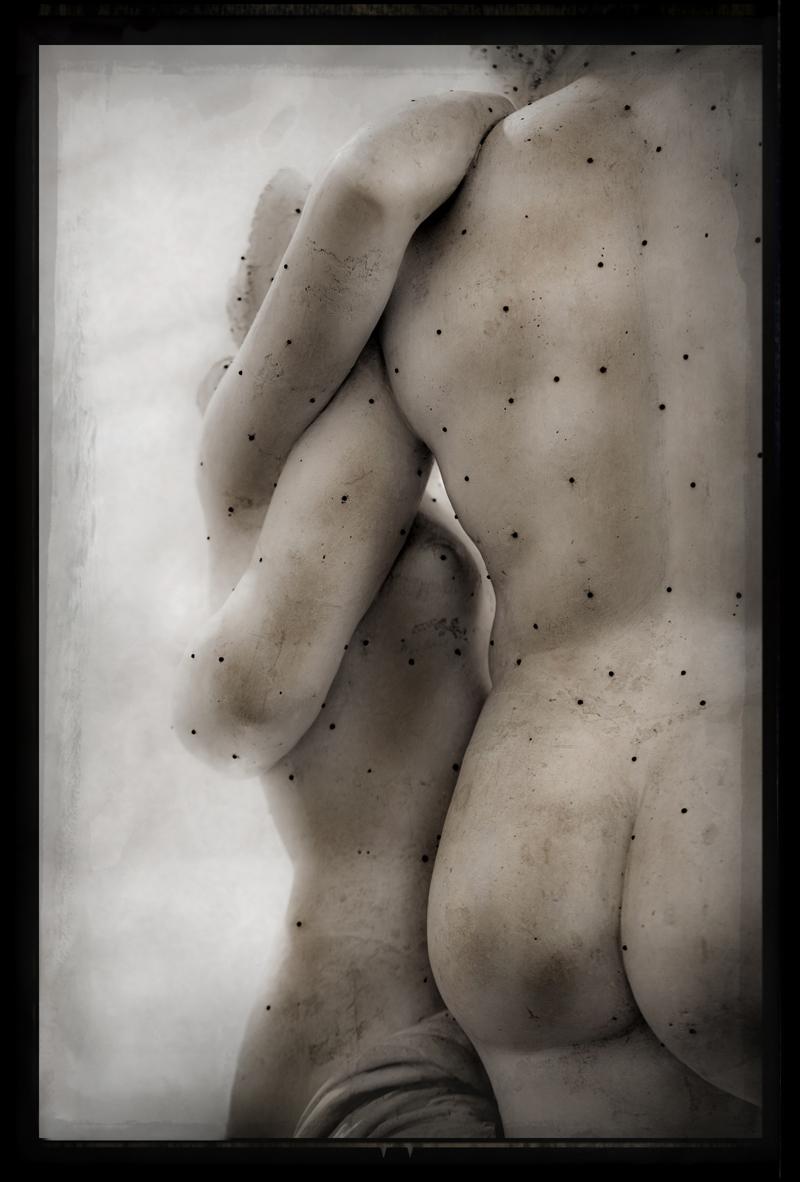 Bruno Cattani began photographing in 1982 and has been a photojournalist since 1988. In 1996 he took part in a photographic research on the museums of Reggio Emilia, starting his study of the Alaces of art. Over the years he has received numerous assignments in the field of photographic research for museums such as the Musée Rodin, the Musée du Louvre, the École Nationale Supérieure des Beaux-Arts in Paris, the National Institute for Graphics, the Pergamonmuseum in Berlin and the Superintendency Archaeological site of Pompeii. In 2000 he was present at the D'après l'Antique exhibition at the Louvre Museum
In 2005 he began his research Memory, in which he tried to revive the emotional past through narrative and evocative images.
He is among the artists invited to exhibit at the Italian Pavilion of the 54th International Art Exhibition of the Venice Biennale with six photographs from the series Memorieselected by Italo Zannier.
Playing Dreams , a foray into the fantasy world of childhood through toys, is among his last works and iwas proposed at Arte Fiera di Bologna 2013 and at Mia in Milan in 2014.
2014 is the year he reprinted the book Memorie,published by Danilo Montanari Editore, a new chapter in his research that continues with many new images.
He has been present in many photography fairs throughout the world (Arte Fiera Bologna, Mia Milano, Turin, Verona, Paris, London, Brussels, Miami).
For two consecutive years he was among the finalists of the BNL award at Mia 2013-2014 and winning it in 2015
His photographs are part of the collections of the Archives Photographiques du Musée du Louvre, Maison Européenne de la Photographie in Paris, The New York Public Library , National Archaeological Museum of Naples, Bibliotéque Nationale de France in Paris, Musée Réattu d'Arles, Musée de la photographie of Charleroi, Musée Nicephore Niépce Ville de Chalon sur Saône, Maison Europeenne de la Photographie of Paris, Polaroid Collections, United States Museum of Photography, Museum of Thessaloniki (Greece).