Curated by: Gloria Viale
Opening: June 27th , 2018 from 6 pm –  The artist will be present.
Duration: June 28th – August, 4th 2018 EXTENDED to September, 8th 2018
Location: VisionQuesT 4rosso
Piazza Invrea 4 r, 16123 Genova
+39 010 2464203 – +39 335  6195394
Hrs: from Tuesday to Saturday 3 pm – 7 pm and by appointment.
Tuesday, April 24th the Gallery will be closed.
www.visionquest.it
Infomation and e-mail:  info@visionquest.it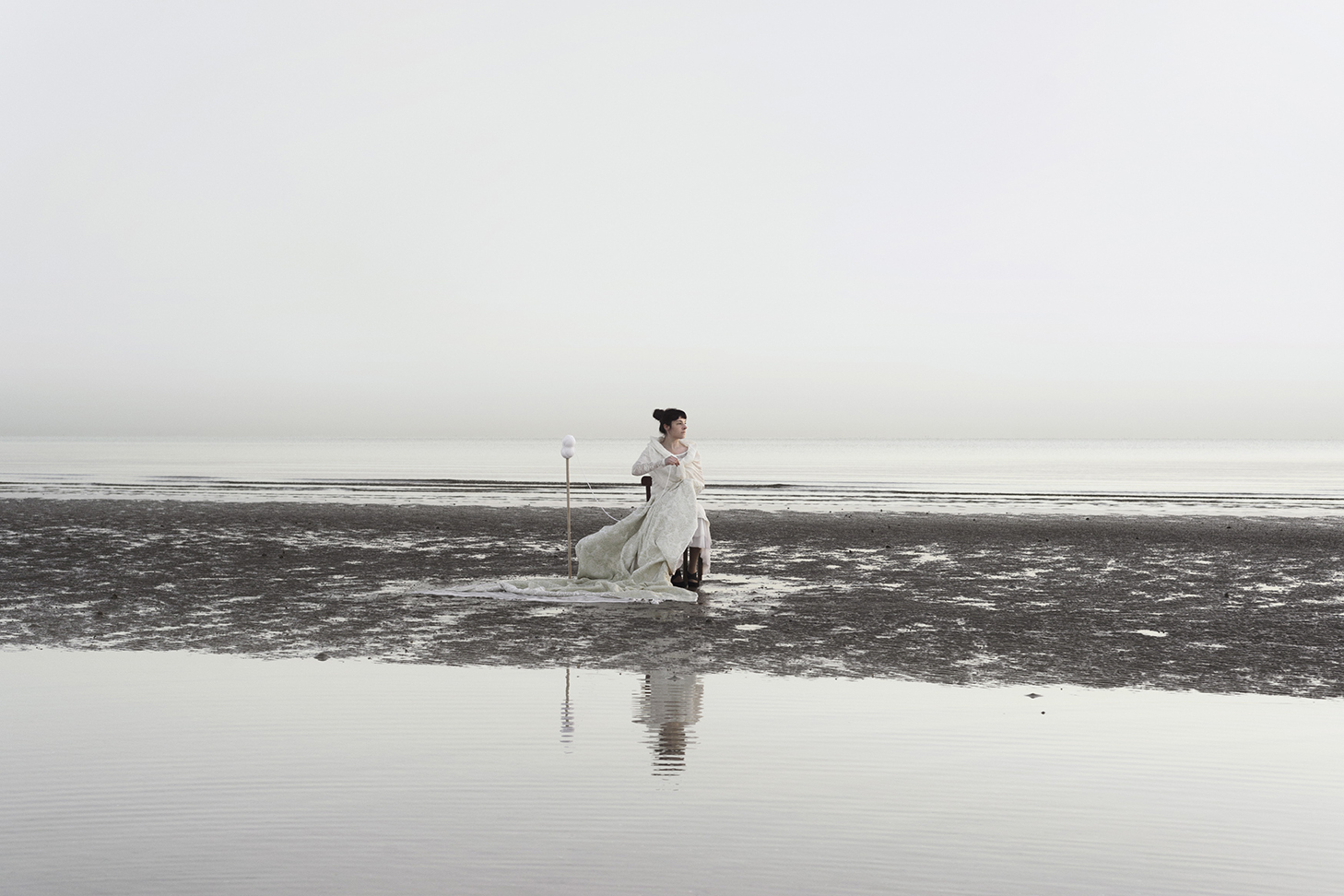 "Riviere tells the story of an island that was my grandfather's obsession when he saw it during a trip in the waters of the Adriatic, an event that was never ascertained".
Made during an artist's residence on the Adriatic coast in 2014, this work was commissioned by the Bellaria Film Festival and tells of family memories.
Valentina Vannicola narrates that one morning in September 1991, her paternal grandparents took wenrt on a boat trip off the coast of Rimini, directed where twenty-two years before the Italian State had bombed a platform in the middle of the sea, designed and declared independent by a Bolognese engineer and called Isola delle Rose (island of the roses).
It is during that journey that Valentina's grandfather sees something offshore and, convinced that it is a small island, communicates it to the men on board, who totally deny it.
The images of Rivieretell of the Isola delle Rose, of the photographer's grandfather belief in its existence and of that a thin line between reality and fantasy, that can turn into obsession.
Valentina's work can be inserted into the realm of staged photography, that area of contemporary photography that presents itself as a mise en scenecapable of creating a sort of tableau vivant, where the protagonists of her images are non-professional actors and are chosen by the photograper within the community where she works for a specific project.
Her artistic research usually stems from the visual reading of a text, be it literary, poetic or narrative – rendered through suggestions and re-worked thanks to the cinematographic background of her University years – through the creation of sets in which to move its protagonists. Her sets are meticulously thought out and prepared, they show a temporal suspension, capable of making the story oneiric and sometimes ironic.
Riviereis divided into two sections that include images above and below the surface of the sea.
The first section show landscapes lost in the light of the cold and desaturated colors, where the figures seem lost in time, waiting for some one else's action, like motioneless actors before the clapperboard "action" call. Delicate images that tell us about the presence in the absence, in an attempt to establish the boundary between reality and fantasy of that story of her grandfather and in the effort to understand how right he could have been.